Welcome to A&K hosiery

Free UK mainland delivery on all orders over £250 - Some postcodes excluded. Please see our
Delivery Pages
for more details.
The UK's Best online Hosiery Wholesaler. You will find 1000s of products all at the Lowest Discount Wholesale Prices.
Please note we are only open for collections of online orders. All orders must be placed via our website.
Please place your order before visiting our Distribution Centre and a team member will pick and pack it for you.
A&K hosiery's fantastic growth is down to our cheap discount wholesale prices, the best selling wholesale products, and our famous customer service, which is backed up by our super team of staff which we feel are second to none.
We offer thousands of wholesale products at discount wholesale prices. Our buyers are some of the best in the trade, and don't forget A&K hosiery have their own import division with our own exclusive products.
Some customers tell us they buy certain brands direct from the importer, that's fine, but remember we can supply our retail customers in most cases far cheaper than they can buy directly from the UK manufacturer or importer, it is important to note that nearly all importers have varying price brackets. Due to our massive buying power, and the discounts we receive, this allows you to buy in smaller quantities at the best trade prices so you are not tying your money up in dead stock.
You have just found possibly one of the best kept secrets in the wholesale trade. Our Low Cost Price Structure, Massive Buying Power and Customer Experience will drive your business to a higher level.


We always focus on the current Market trends, and that is why at A&K hosiery we ensure you will always find the Fastest Selling Lines, and what we believe to be the widest selection in the trade, all at the Lowest Discount Wholesale Prices, to give your business the best possible advantage.If you are trade and have a shop, markets, eBay or Amazon store, or any other type of business, A&K hosiery will help boost your profits and expand your range.

We are always at the end of the phone if you want to talk about our offers; and love to hear your comments, on our great Socks, Hats, Gloves, Underwear and Nightwear and all the other stuff we sell.

Most of the products you see on our website are in stock, and nearly all orders are delivered on our super fast courier service the next day. So once you have placed your order, you can get on with what is most important, Selling.

Our main aim is to add value to your business, not just with low prices, or the best selling lines, what we provide is a personal, fast and friendly service which is second to none.

Login
Quick Registration

As well as supplying Shops, Discount Stores, and Web Traders we also supply many other Companies, Charities and Organizations.

Below is a selection:
Age Concern | BBC: Eastenders | BBC: The Good Life

Blackpool Pleasure Beach | Celebrity Big Brother
Colchester Zoo | Dartmoor National Park Visitor Centre
David Lloyd | Drury Lane Theatre | Durham County Council | Ealing Studios

Great Ormond Street Hospital | Grenwich City Council
Hertfordshire County Council | HMS Royal Navy | Knowsley Safari Park
Kirklees Museum | Imperial War Museum | London Zoo

Lowry Centre | Manchester Museum | Nandos | Paramount Studios | RSPCA
Rugby Football League | Salvation Army | SKY Television: Game of Thrones | St John Ambulance

St Richards Hospital | The Big Issue | University of Wales
Victoria & Albert Museum London | Virgin Atlantic | Warner Bros. Studio | Wrexham Hospital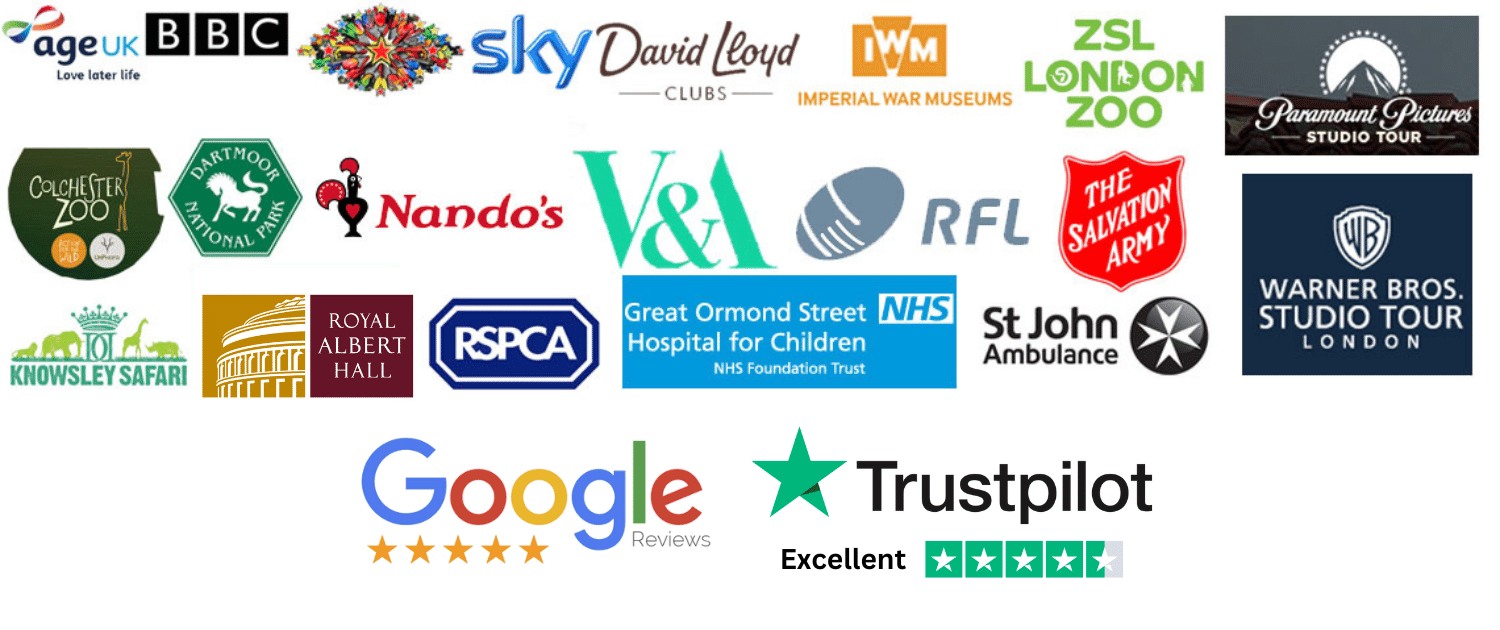 For More info or advice give us a call on: 0113 243 2121