Wholesale Beach Towels
A&K Hosiery have a unrivalled range of Wholesale Beach Towels all at Cheap Wholesale Prices, our extensive wholesale ranges includes your favourite Football Teams Manchester City Towels, Sunderland Towels and much more.
As always with A&K Hosiery possibly at the cheapest wholesale prices in the UK.
Jump to page:
Page 1 of 1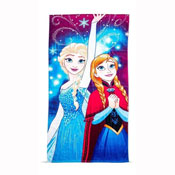 Size. 75 x 150cm (Approx)Packaging. SingleColours. As ShownMinimum purchase. 1 T...
Jump to page:
Page 1 of 1