Wholesale Mens Slippers
Looking for Wholesale Mens Slippers you're in the right place A&K Hosiery have an unrivalled collection of Mens Slippers our extensive Wholesale Slippers ranges includes Designer Slippers, Check Style Slippers and more.
A superb addition to your product range ideal for shops, markets and web traders.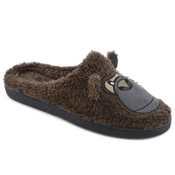 Size. M (7/8), L (9/10), XL (11/12)Packaging. 1 PairColours. BrownMinimum purcha...