Wholesale Kitchen Products
A&K Hosiery have a unrivalled range of Wholesale Kitchen great all year round sellers and all at fantastic cheap wholesale prices. Our Wholesale Kitchen products includes Tea Towels, Lunch Box Sets, Wine Goblets, LED Light bulbs and much much more.
As always with A&K Hosiery possibly at the cheapest wholesale prices in the UK.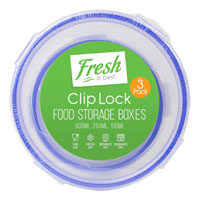 Size. 6.2cm x 13.5cm dia Approx Packaging. Pack of 3 (Shrink Wrapped) Colours. C...
Packaged Dimensions: 28.5cm x 16cm x 3cm Product Dimensions: 23cm x 6cm x 3cm Ma...