Wholesale Character Hats
Show description
Our range of Wholesale Character and licenced Hats is massive, with characters including Spiderman, Sofia, Frozen, Toy Story, Postman Pat and many many more, all sold at the cheapest trade prices. As you would expect from A&K Hosiery all are Official and Licensed products. Our wholesale character and licenced merchandise is all sold to our trade customers at what we believe are the Cheapest Wholesale Prices in the UK.
As well as character merchandise we also stock a range of Official Licensed Football products and sports items from some of the worlds leading teams and brands.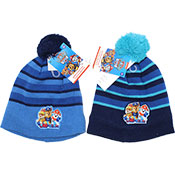 Size. 54cm, 56cm Packaging. Single / Hang Tag Colours. Blue (Assorted) Desi...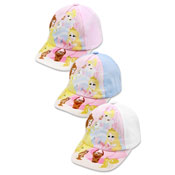 Size. 48cm - 50cm (Approx) Packaging. Single / Hang Tag Design. Princess C...
Out of Stock