Wholesale Pet Products
If you are looking for cheap Wholesale Pet Accessories and much more then you have come to the right place. We have a great range of Wholesale Pet Accessories all at Cheap Wholesale Prices.
Our Wholesale Pet Accessories range includes Pet Food, Dog Collars, Pet Toys, Dog Treats, Cat Collars, Pet Beds and much more.
As always with A&K Hosiery cheap wholesale prices across all ranges.
Jump to page:
Page 1 of 1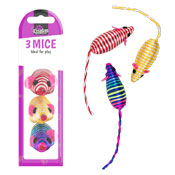 Mouse Cat Toys contains three individual mice that are ideal for cats play and e...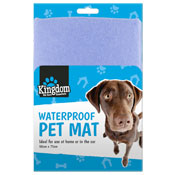 Waterproof Pet Mat is ideal for use at home or in the car and provides a soft su...
Jump to page:
Page 1 of 1