Show description
Wholesale Lego
A&K Hosiery have a superb range of Wholesale Lego Merchandise all Offically Licensed available at cheap Wholesale Prices, including Wholesale Lego Backpacks, Wholesale Lego Hats, Wholesale Lego Socks, Wholesale Lego Beach Products and many more.
Lego consists of colourful interlocking bricks, one of the best selling toys of all time and has developed into movies, video games, competitions and six Lego amusement park. Lego has replaced Ferrari as the most poweful brand in the world.
As well as supplying Shops, Markets, Amazon and eBay sellers, A&K Hosiery have also supplied Paramount Studios - BBC - Big Brother - Sky Television - Warner Brothers - Virgin Atlantic & many more..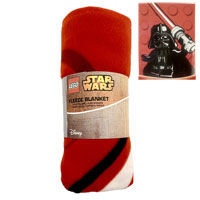 Size. 100 x 150cm Packaging. Single Colours. As Shown Minimum purchase. 1 Throw ...