Mens & Ladies Handkerchiefs
Show description
A lovely range of Wholesale Mens & Ladies Handkerchiefs. A&K Hosiery's Wholesale handkerchiefs come in several styles including Cotton plain mix, cotton with inset border, plain ladies handkerchiefs and embroidered.
All in a range of counter display boxes and flat packs.
If you are wondering where to buy cheap ladies handkerchiefs then look no further because A&K Hosiery are the UK's favorite Wholesaler & Distributer for Ladies Handkerchiefs.
Our Wholesale Handkerchiefs are guranteed to be best seller for your retail or online shop. As always with A&K, you get the cheapest wholesale prices across the range.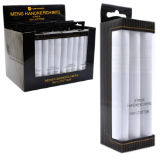 A&K RRP Guide Price £1.99 Size. 40cm x 40cm (Approx) Style. Handkerchiefs P...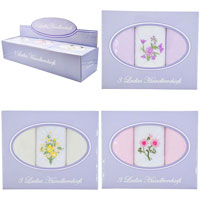 Size. One size Packaging. 3 per box Colours. Assorted - As Shown Minimum purchas...