Wholesale Wellingtons and Wellies
Funky and trendy your customers will love our new range of waterproof wellies. Choose from a cool range of styles including camper van, Licorice, Westie dog, Smiley face and many more, you choose. Funky designs that are sure to get you noticed. A&K hosiery's great of wholesale wellies and wellington boots are just whats needed for walking the dog, festivals, gardening; Your customers will love them. All our wholesale wellingtons are packed in a box of 6 assorted sizes from 4 through to 8
Jump to page:
Page 1 of 1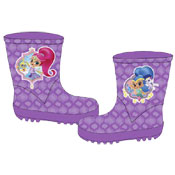 Size. 4, 5, 6, 7, 8, 9 Packaging. Single Pairs Colours. As Shown Minimum purchas...
Jump to page:
Page 1 of 1