Show description
Wholesale Captain America
A&K Hosiery have a superb range of Wholesale Captain America Merchandise all Offically Licensed available at cheap Wholesale Prices, including Wholesale Captain America Backpack, Wholesale Captain America Hats, Wholesale Captain America Socks, Wholesale Captain America Beach Products and many more.
Captain America was and still is a popular comic published by Marvel Comics, now a multi national success in a wide variety of media outlets including movies and video games. Captain America is also the leader of the Avengers, consisting of many of your favourite superheroes including Thor, Iron Man, and The Hulk.
As well as supplying Shops, Markets, Amazon and eBay sellers, A&K Hosiery have also supplied Paramount Studios - BBC - Big Brother - Sky Television - Warner Brothers - Virgin Atlantic & many more.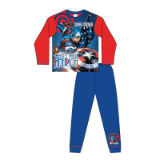 A&K RRP Guide Price £13.99 Size. 4/5 5/6 7/8 9/10 Years Old Packaging. Sing...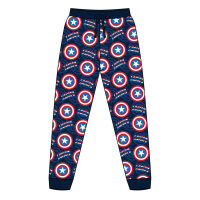 Size. S, M, L, XL (Asorted) Packaging. 1 Pair Colours. As Shown Minimum purchase...